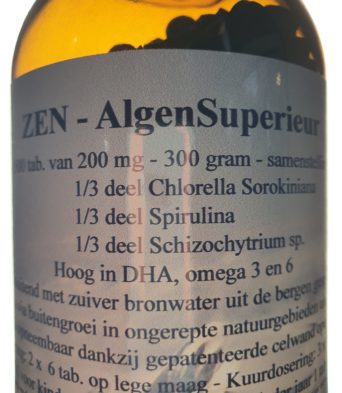 Product Description
1/3 Chlorella
.
1/3 Spirulina
.
1/3 Red Algae
A combination of the highest quality, naturally grown algae.
Information coming soon.
Amount per Serving:
Ingredients: 1/3 Chlorella, 1/3 Spirulina, 1/3 Red Algae
Per container: 1500
Suggested use: Start with 5 tablets a day on an empty stomach / between meals / at least 30 minutes before a meal, and build up to 10-15 x2 daily.   Athletes may take more, or as directed by your qualified health professional.