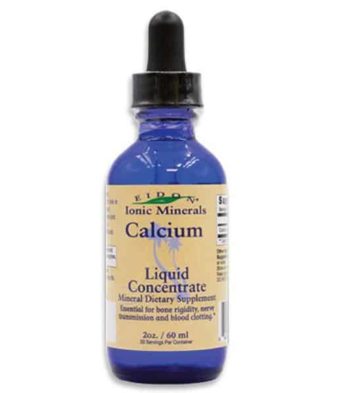 Eidon Ionic Calcium 60ml
Out of stock - Join the waitlist to be emailed when this product becomes available
Product Description
Product information coming soon.
Eidon Ionic Minerals are 100% bio-available, 100% vegan, made from natural sources and do not contain any additives, preservatives, fillers or synthetics.
Nutrition Information

Serving Size: 30 drops

Amt./serving

RDA*%

Calcium (as calcium chloride)

10 mg

1%

*EU Recommended Daily AllowanceOther ingredients: De-ionised water.
Per container: 60 ml
Servings per container: 30
Suggested use: 30 drops (2 ml) per day in 250 ml juice or water with or without food.